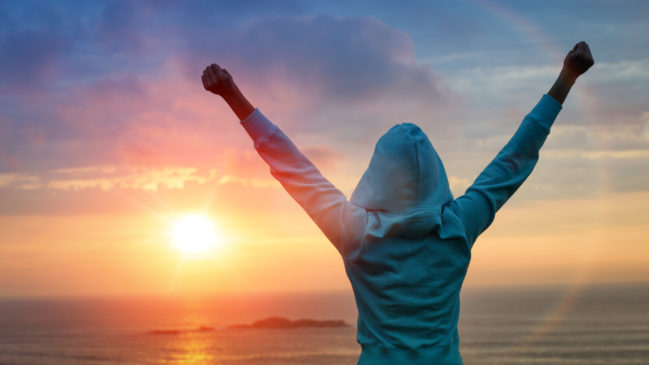 How Does Internet Marketing Really Work?
A lot of people who are new to internet marketing or network marketing get frustrated and quit before they really even get started.  One of the reasons for this is a misconception that it should be easier or quicker than it actually is.
Also, they think that paid advertising is just for the pros.  They can just contact their friends and family or post on Facebook.  I hate to break it to you, but it doesn't usually work that way.  In this post, I'm going to take you through the dynamics that make for a successful marketing campaign that  with an actual example from a recent campaign.  Take a look at this spreadsheet: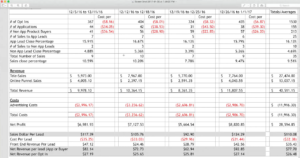 So, how did this campaign make a $28,594.85 profit in 4 weeks?  Let's walk all the way through it:
Elements of a Successful Internet Marketing Campaign
A properly designed sales funnel
The first thing I want to point out in this spreadsheet are the Tele-Sales and Online Funnel Sales lines in the spreadsheet.  You'll note that the Online Funnel Sales were $13,037.  These are automated front end sales from low ticket items.  This works as follows:
The advertisement takes the prospect to a landing page with a brief description of a free offer that is congruent with the text of the ad they clicked and asking for their email address.
The prospect is redirected to a sales page with a low end product offer.  This can be priced anywhere from $7 to $47 or more.
Once the prospect purchases this product, there is an upsell offer.  This is typically priced higher than the initial product and in some way helps the prospect make further progress toward the goal that brought them to the page in the first place.  So, if the first product is a $7 e-book, for example, the upsell may be for a monthly membership to help them implement the advice in the e-book.
There can be multiple upsells or downsells depending on the funnel and the prospect's actions.  For example, you may have an annual membership option for $169.  If the prospect declines that, you may try to downsell to $99 for 6 months.
Don't Miss This!
The whole point of these front end product offers is to pay for the advertising.  In this example, quick, low ticket purchases brought in $13,037 and the advertising cost was $11,916.  So, there was a modest front end profit on this.  This is fantastic!  1530 people opted in with their email addresses and they are now leads that we can market to in the future.  But that's not all.
High Ticket Sales and High Margin Products
This funnel also offered a bonus to speak with a consultant over the phone.  During these phone conversations, other high end products, up to $1,000 were offered to the prospect depending on their need for further implementation and assistance with their goals.  This generated $27,474 in Tele-Sales!  All of these were info products, so this was net revenue!
Scalable Advertising
This really is the holy grail of business and marketing.  Let me ask you a question.  How much would you be willing to spend on advertising every month if you got these kind of results?  My answer is: as much as I possibly can!  This is the secret of many of the really big marketers.  They build advertising and sales funnels that work on a small scale like this and then they scale it up!  There are people spending millions a month in advertising because they are able to generate a profit and then recycle those dollars.